Based on over a decade of experience with high-end European and exotic automobile exhaust manufacturers, EisenHaus has developed the Meisterschaft brand for the true enthusiasts that demand only the highest in quality, sound & performance, choices, and ultimate satisfaction. For the most advanced exhaust available for your European vehicle, look no futher than Meisterschaft.
Meisterschaft; the most advanced product line for premium euro vehicles.
General Features:
1. Weight – Both Meisterschaft Touring and GT models are significantly lighter than the OEM unit to reduce unsprung weight. With the Meisterschat Ti Titanium units, you will be able to shed up to 70% of the weight from the OEM unit.
2. Performance – All of our Meisterschaft systems are designed and tuned to provide maximum performance gain without sacrificing the exotic exhaust note. The perfomance gain will be even greater when the Cat-back pipes are used in conjunction with the Meisterschaft muffler.
3. Build Quality – Welding technique and internal construction are handled with extreme care and also given more attention to details compared to other brands. Furthermore, higher grade glass wool pack has been used for Meisterschaft units which can withstand extreme temperatures.
4. Material – Only the highest grade T304 SUS from POSCO is used for Meisterschaft SUS units, and titanium from Shin Nippon Steel for Meisterschaft Ti units.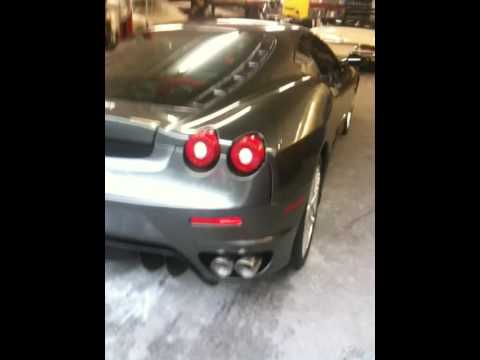 SUS GT Racing Performance Exhaust Features:
– GT performance level provides both an increase in horsepower and a louder, deeper sound.
1 Comment(s)
Comments RSS TrackBack Identifier URI
Leave a comment